All Broadway shows will perform at Theatre At The Brick
An Evening with David Sedaris will perform at MSU Strand Union Ballroom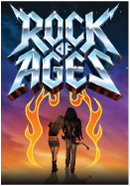 presented by:

Rock of Ages

December 16, 2012 at 7:00pm - Brick Breeden Fieldhouse
The worldwide party musical ROCK OF AGES features a mix of 28 rockin' 80s tunes including "Don't Stop Believin'", "We Built This City", "The Final Countdown", "Wanted Dead or Alive", "Here I Go Again", "Can't Fight This Feeling", and "I Want to Know What Love Is". In 1987 on the Sunset Strip, a small town girl met a big city rocker and in LA's most famous rock club, and they fell in love to the greatest songs of the 80s. It's five-time 2009 Tony® nominee ROCK OF AGES, an arena-rock love story told through the mind blowing, face-melting hits of JOURNEY, NIGHT RANGER, STYX, REO SPEEDWAGON, PAT BENATAR, TWISTED SISTER, POISON, ASIA, WHITESNAKE, and many more. Don't miss this awesomely good time about dreaming big, playing loud, and partying on!erfect way to come in from the cold, forget the holiday stresses, and rediscover the magic of the season.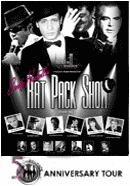 presented by:

The Rat Pack Show (PG-13)

January 30, 2013 at 7:30pm - Brick Breeden Fieldhouse
Celebrating 50 years of The Rat Pack, THE RAT PACK SHOW has been hailed as the next best thing to seeing the Rat Pack themselves. They were style with substance, swing with swagger, and a non-stop party that everyone wanted access to. Now audiences can experience this critically acclaimed, hugely entertaining theatrical production which includes exciting new arrangements of the classic songs everyone knows and loves.
With a stellar cast, THE RAT PACK SHOW features performances by Sandy Hackett (Joey Bishop), a powerhouse veteran writer, producer and film & TV actor; his wife, singer/songwriter/producer and daughter of Ron Miller, Lisa Dawn Miller (Frank's One Love); David DeCosta (Frank Sinatra); Dezmond Meeks (Sammy Davis, Jr.); and Tony Basile (Dean Martin). The incomparable musical team is led by Maestro Christopher Hardin and Conductor/Drummer, Ryan Rose. Relive the music, comedy, and unexpected surprises of what defined cool… The Rat Pack! You never know who is going to stop by!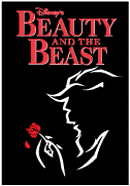 presented by your local agents:

Beauty and the Beast

April 25, 2013
THE MOST BEAUTIFUL LOVE STORY EVER TOLD COMES TO LIFE! Disney's BEAUTY AND THE BEAST, the smash hit Broadway musical, is coming to your town! Based on the Academy Award-winning animated feature film, this eye-popping spectacle has won the hearts of over 35 million people worldwide. This classic musical love story is filled with unforgettable characters, lavish sets and costumes, and dazzling production numbers including "Be Our Guest" and the beloved title song. Experience the romance and enchantment of Disney's BEAUTY AND THE BEAST!
Disney's BEAUTY AND THE BEAST is the classic story of Belle, a young woman in a provincial town, and the Beast, who is really a young prince trapped in a spell placed by an enchantress. If the Beast can learn to love and be loved, the curse will end and he will be transformed to his former self. But time is running out. If the Beast does not learn his lesson soon, he and his household will be doomed for all eternity.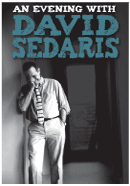 David Sedaris

November 15, 2012 at 7:30pm - Strand Union Ballrooms
David Sedaris - An Evening with David Sedaris tickets are on-sale NOW.
With sardonic wit and incisive social critiques, DAVID SEDARIS has become one of America's preeminent humor writers. The great skill with which he slices through cultural euphemisms and political correctness proves that Sedaris is a master of satire and one of the most observant writers addressing the human condition today. Sedaris is the author of the collections of personal essays Naked, Me Talk Pretty One Day, Dress Your Family in Corduroy and Denim, and When You Are Engulfed in Flames, all of which have become bestsellers. Sedaris's pieces appear regularly in The New Yorker and have twice been included in "The Best American Essays". His newest book, a collection of fables entitled Squirrel Seeks Chipmunk: A Modest Bestiary (with illustrations by Ian Falconer), was released in September 2010. His next book entitled Let's Explore Diabetes with Owls will be published in late Spring 2013. DAVID SEDARIS will appear for one night only, featuring all-new readings of his work and a book signing.